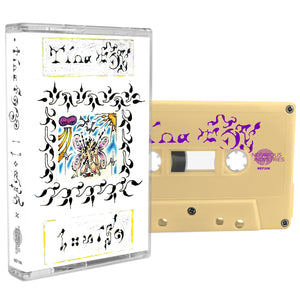 Release Date: April 07, 2023
Catalog ID: NEF106
Magnolia cassette tape featuring artwork by Jane Harms (@ksrrk). Edition of 100.

Tina Fey
A1 Nuremberged
A2 …Officer
Louise
B1 Desert Serpent
B2 Boulder
Tina Fey is:
Shon Worthington
Bryce Aasen
Logan Nichols
Louise is:
Kainon Loebker
Kevin Vance
Paul Estes
Harrison Miller
Recorded, mixed, and mastered by Kainon Loebker in his studio next to the pickle factory. Artwork by Jane Harms (@ksrrk). Thanks to our mothers. Death to all cops.
Ⓟ & Ⓒ 2023 Nefarious Industries.